Tangerine, Cucumber and Strawberry Infused Water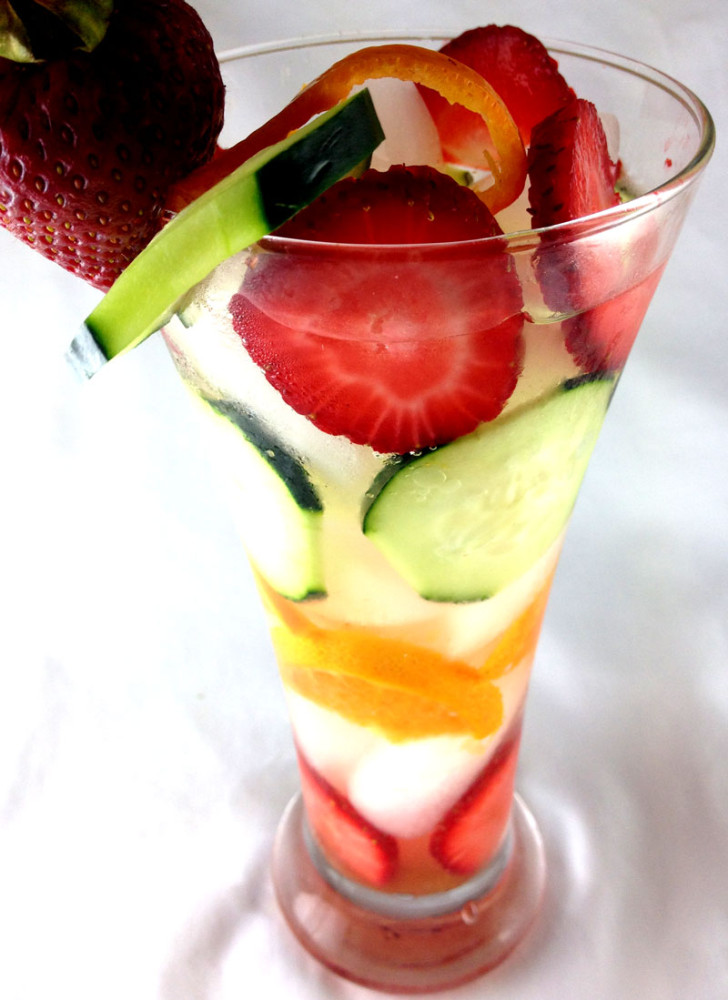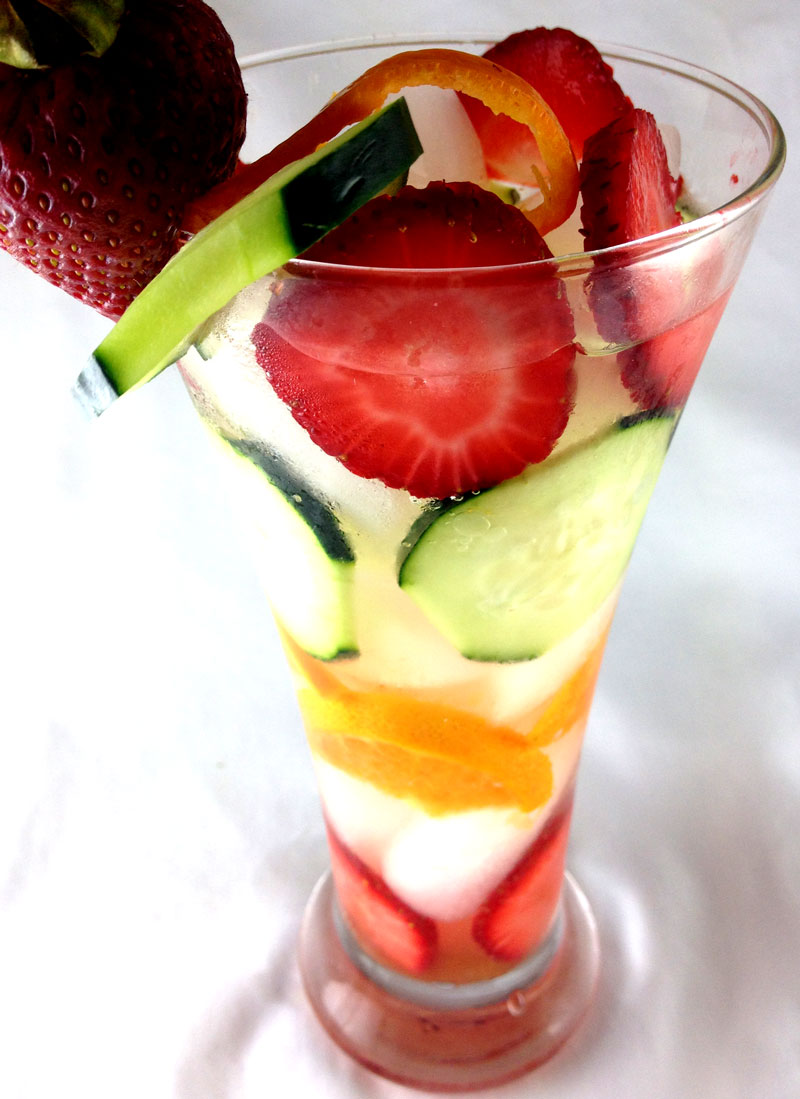 This Tangerine, Cucumber and Strawberry Infused Water is the perfect weight loss drink! The strawberries and tangerines pack a healthy punch of Vitamin C to boost your metabolism and the cucumber helps flush your system and reduce tummy bloat!
It's sweet and crisp and perfect for hot summer days. Make this Tangerine, Cucumber and Strawberry Infused Water recipe for your next barbecue or baby shower, or bring a travel fruit infuser with you to the beach or pool and look trim and stay hydrated while soaking up some sun.
Makes 2 Liters
2 tangerines or 1 large orange, thinly sliced
5 inch cucumber, sliced into rings
10 strawberries, sliced into rings
2 cups of ice
Water
In a large pitcher, add the tangerines, cucumber and strawberries. Top with ice and water. Let the pitcher sit in the fridge for 1 hour before serving.
When the water is down to 1/4 full in the pitcher, refill with water and place back in the fridge. You can do this several times with this Tangerine, Cucumber and Strawberry Infused Water. Store in the fridge up to 24 hours.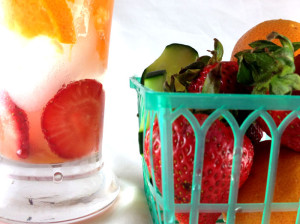 A commonly asked fruit infused question is "Can I eat the fruit in fruit infused water?" My answer is, "YES you can, but it might not taste very good." If you want to eat the fruit try this method, make the drink as directed below, then use bamboo skewers to make fruit kabob and place one kabob in each glass (if you like freeze the kabob .) Serve the kabob with the prepared pitcher of infused water at parties and enjoy the fruit with your drink.
Check out our Fruit Infused Water Bottle and Pitcher reviews for information on the best flavored water infusers.
Discover more benefits of Cucumber Water, the World's Most Popular Detox Drink.