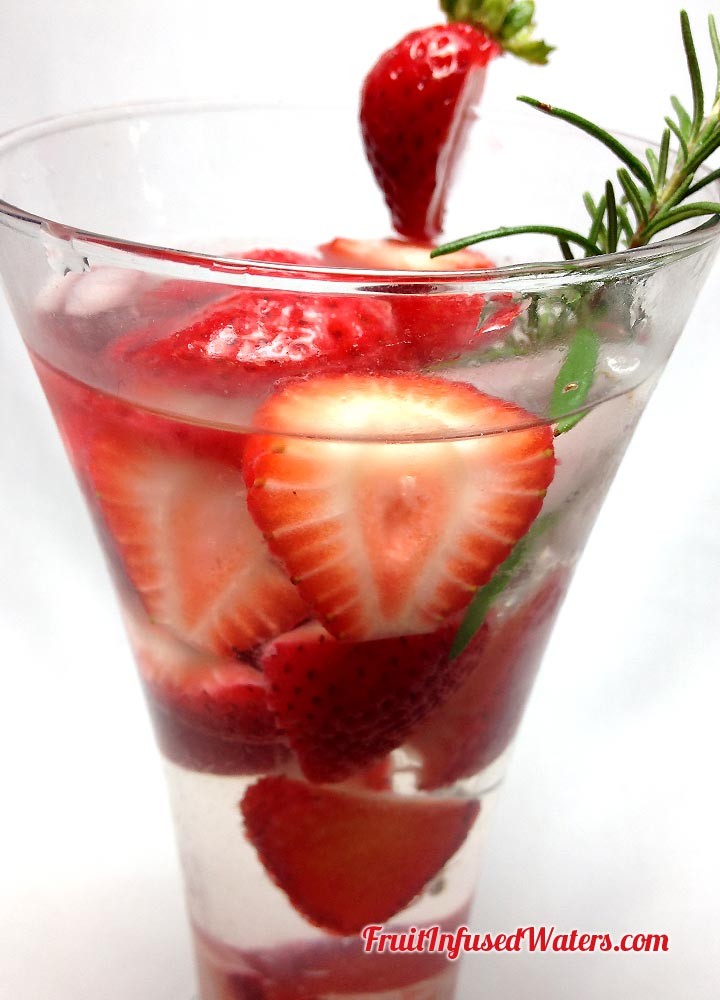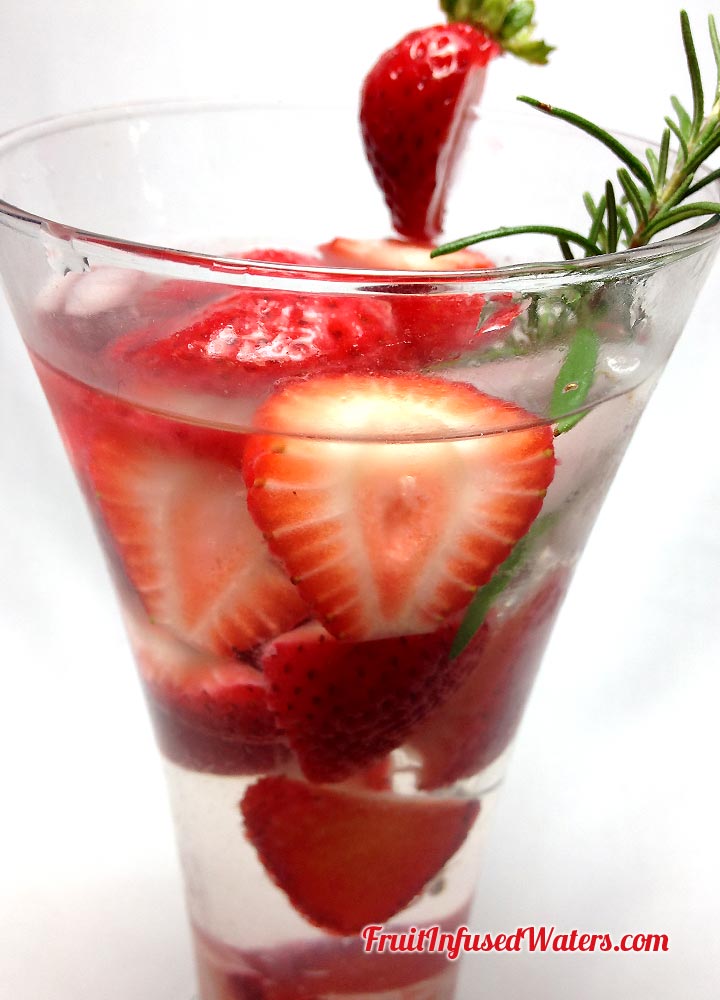 Rosemary and Strawberry Detox Water is a delicious powerhouse of healthy ingredients. It will make you feel good and improve your brain functions. When it comes to healthy herbs, rosemary is near the top of the list. Rosemary not only tastes good, but is also a good source of iron, calcium, and vitamin B6. When paired with strawberries, this is the ultimate detox drink!
Rosemary has been used for ages to treat muscle pain, improve memory, boost the immune and circulatory system, and promote hair growth. Rosemary also contains anti-inflammatory compounds that may help reduce the severity of asthma attacks. In addition, rosemary has been shown to increase the blood flow to the head and brain, improving concentration.
Rosemary is used for digestion problems, including heartburn, gas, liver and gallbladder issues, and loss of appetite. It is also used to treat gout, cough, headache, high blood pressure, and reducing age-related memory loss.
Strawberries are also very good for you. packed with tons of antioxidants like Vitamin C and have been linked to reduced risks of heart disease, stroke, and cancer. Together, rosemary and strawberry not only taste great, but they are a very potent combination for better health.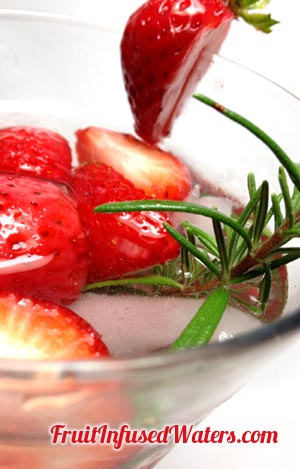 Makes 2 Liters
2-3 sprigs rosemary
15 strawberries quartered
2 cups of ice
Water
In a large pitcher, add the rosemary and strawberries. Top with ice and water. Let the pitcher sit in the fridge for 1 hour before serving.
When the water is down to 1/4 full in the pitcher, refill with water and place back in the fridge. You can do this several times. Store Rosemary and Strawberry Detox Water in the fridge up to 24 hours.
For the ultimate in convenience we recommend a portable fruit infuser. Check out our Fruit Infused Water Bottle and Pitcher reviews for information on the best flavored water infusers. These portable fruit infusers are a great way to help you drink more infused water wherever you go.
Find more Metabolism Boosting drinks like Rosemary and Strawberry Detox Water, including Ice Cubes, Teas and Sodas all meant to help you drink more water and lose weight in my infused water cookbook FRUIT INFUSION: A Collection of Day Spa Inspired, Fruit Infused Waters.