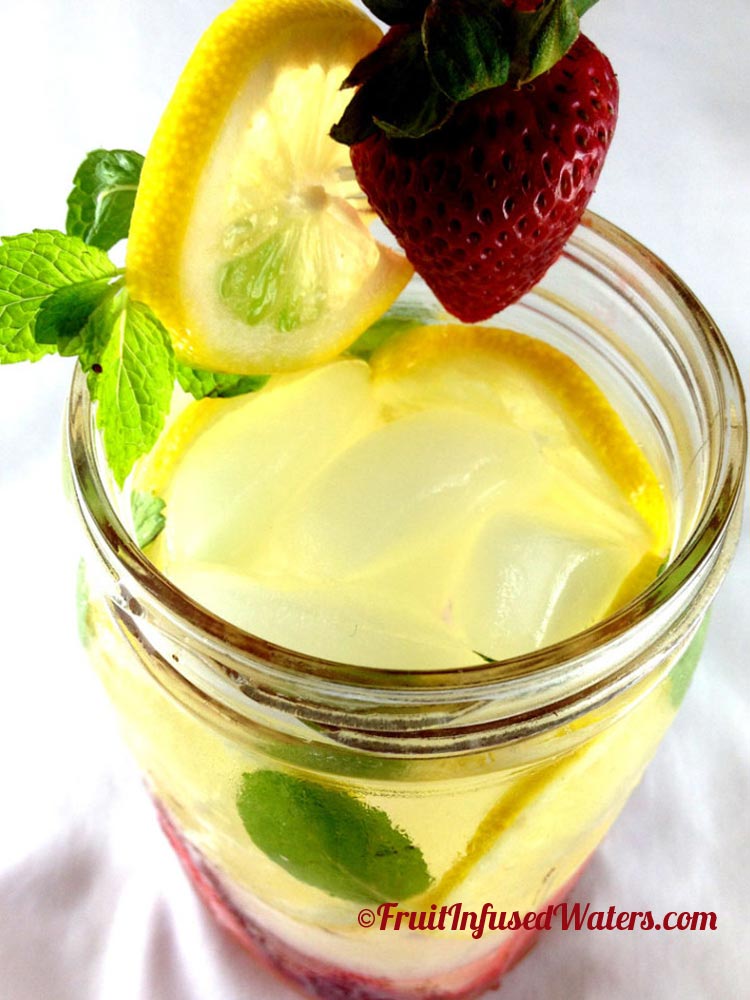 Talk about a refreshing metabolism booster! This Strawberry, Mint, and Lemon Water Detox Drink is packed so full of Vitamin C, you'll be giving your metabolism a big boost while burning fat and increasing weight loss.
It also contains anti-inflammatory ingredients and is great for fighting cold and flu viruses.
Strawberries are known to curb appetite, boost your immune system, regulate blood sugar, aid in digestion, and improve cardiovascular health. They're packed full of Vitamin C to increase your metabolism and help reduce bloat and inflammation in sore muscles.
The lemon is good for weight management, improved digestion, appetite control and also helps fight bloating.
Mint helps boost energy, and best of all it helps you burn fat faster, making this a great drink for weight loss. Make this Strawberry, Mint, and Lemon Water Detox Drink for your next party, take it to the gym or just sip all day long for a day full of delicious hydration.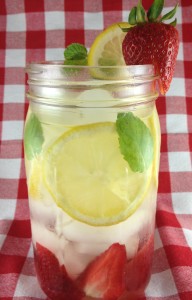 Makes 2 Liters
1 lemon, thinly sliced
15 strawberries quartered
5 mint leaves
2 cups of ice
Water
In a large pitcher, add the lemon and strawberries. Over the pitcher squeeze and slightly twist the mint, do not tear apart you only want to gently release the oils, add the mint leaves to the fruit. Top with ice and water. Let the pitcher sit in the fridge for 1 hour before serving.
When the water is down to 1/4 full in the pitcher, refill with water and place back in the fridge. You can do this several times. Store Strawberry, Mint, and Lemon Water Detox Drink in the fridge up to 24 hours.
Take it to go!
Check out our Fruit Infused Water Bottle and Pitcher reviews for information on the best flavored water infusers. These portable fruit infusers are a convenient way to help you drink more infused water wherever you go.
Discover more benefits of Detox Water for weight loss and better health.