Strawberry, Orange, and Mint Infused Water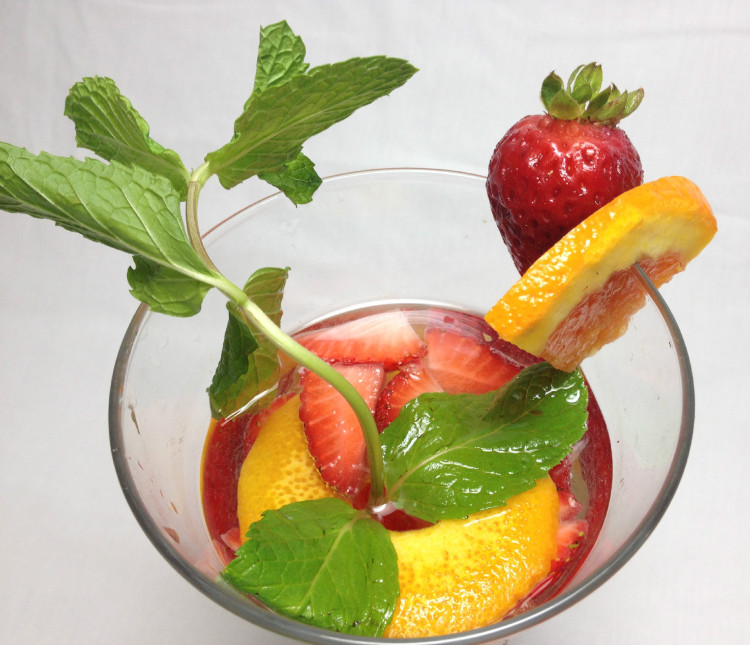 I love strawberry infused water. Recipes with strawberries are among the most popular flavored water recipes on my blog, and it's one of my personal favorites. So today I decided to create this Strawberry, Orange, and Mint Infused Water, and it's delicious!
Strawberries and oranges are not only sweet and delicious, they're packed with nutrients, too. They contain antioxidants like Vitamin C which helps boost immunity, fight cancer, and promote eye health. Strawberries have also been known to help lower cholesterol and promote better skin health.
Mint adds a nice subtle flavor to this recipe, and is also good for you, too.
Makes 2 Liters
1 Orange
10 Strawberries, sliced
2 sprigs of fresh mint, about 8-10 leaves
Instructions
In a large pitcher, add the orange and strawberries.
Over the pitcher squeeze and slightly twist the mint, do not tear apart you only want to gently release the oils, add the mint leaves to the fruit.
Top with ice and water.
Let the pitcher sit in the fridge for 1 hour before serving.
When the water is down to ¼ full in the pitcher, refill with water and place back in the fridge. You can do this several times.
Store Strawberry, Orange, and Mint Infused Water in the fridge up to 24 hours.
Take it to go!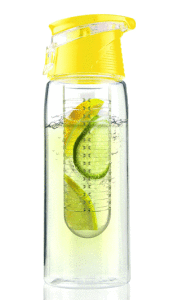 Check out our Fruit Infused Water Bottle and Pitcher reviews for information on the best flavored water infusers. These portable fruit infusers are a convenient way to help you drink more infused water wherever you go.
Find more Metabolism Boosting drinks like Strawberry, Mint, and Lemon Water Detox Drink, including Ice Cubes, Teas and Sodas all meant to help you drink more water and lose weight in my cookbook FRUIT INFUSION: A Collection of Day Spa Inspired, Fruit Infused Waters.