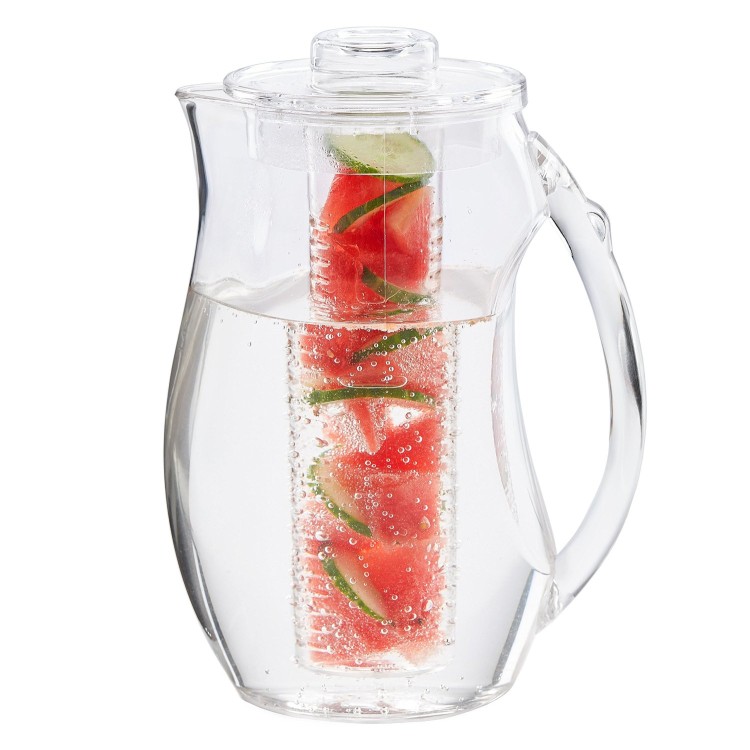 We've checked out some of the top fruit infused water bottles and pitchers available in the UK that will make drinking more infused water for weight loss easier. Every infused water bottle and pitcher is dishwasher safe and is convenient to take to work or school.
Here are our thoughts on a few of the top selling fruit infused water bottles and pitchers available in the UK. We tried to provide you with a list of the best: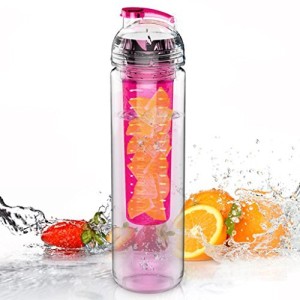 Our Favourite Large Travel Fruit Infuser
This colourful plastic bottle with fruit piston lets you flavour your drink with fruits, wherever you are. This fruit infused water bottle holds plenty of water, 800 ml! Ideal for picnics, camping, cycling, running or sports activities, or your packed lunch. This bottle is made of AS plastic and comes with a removable piston which you can fill with fruit, vegetables or herbs to add flavour to your water.
This is a good standard fruit infuser that seems to be very popular. It holds a decent amount of water and fruit, and has a leak proof lid.
The bottle is made with BPA Free materials so it's also eco friendly!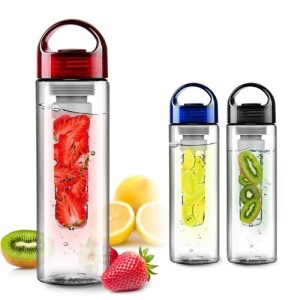 Most Popular UK Sports Infuser
This is a great little sports fruit infusion water bottle that does exactly what it should do, it holds the fruit inside and makes it easy to take fruit infused water with you anywhere. It's not expensive so it makes a great investment in your health.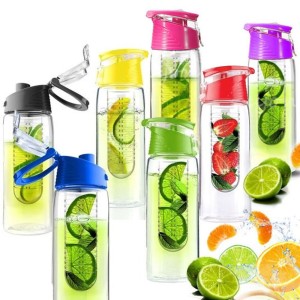 Most Popular UK Infused Water Bottle
This tough little fruit infusing water bottle is great for taking to the gym, office, school, travel, the outdoors — just about anywhere you go every day. It's made of impact resistant plastic so it won't break if it's dropped and can handle very hot and cold temperatures. It comes in many colours including red, yellow, green, blue, and yellow.
The stylish design and portability of the Wimports UK Water Bottle makes this one of our favourite picks.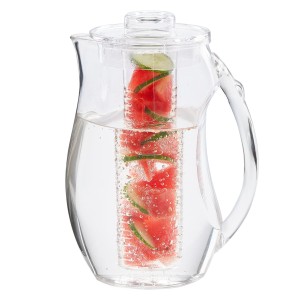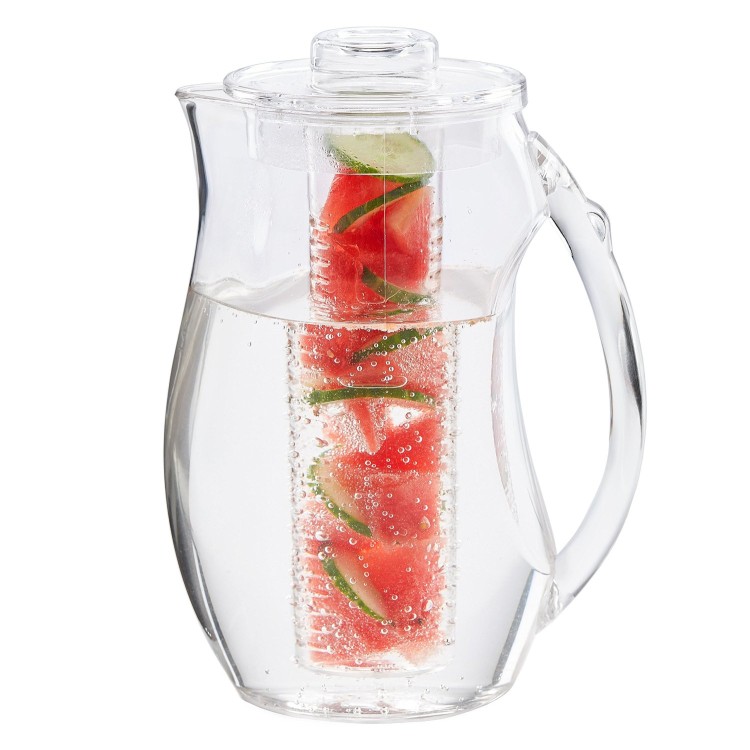 Most Popular Infused Water Pitcher

This is a great infused water pitcher design that includes an interchangeable core that can be used for infusing fruit or as an ice core to keep the liquids cold. It's very stylish, and at 2.7 litres it hold plenty of infused water making it perfect to put directly on your dinner table.
Our opinion of the best UK fruit infused water bottle:
Any of these fruit infused water bottles will work just fine, it depends on what is important to you. The Tritan Water Fruit Infuser Bottle is the most popular and our favourite, but any of these will work great. The most important thing to remember is that you DRINK MORE WATER.