Metabolism Boosting Drinks for Weight Loss
When it comes to weight loss, boosting your metabolism is the holy grail. Although there are many factors which affect your metabolic rate which you cannot control, such as age, gender, and genetics, there are ways to give your metabolism a boost. One easy way is to drink metabolism boosting drinks.
Studies have demonstrated that drinking water raises your metabolism all by itself. Children given just water in the study had significantly elevated resting energy expenditure (REE) by up to 25%. This effect lasted up to 40 minutes. In another study, adults who drank eight or more glasses of water a day burned more calories than those who drank four.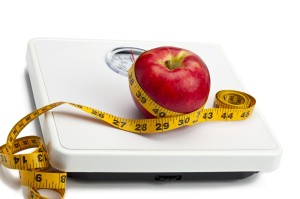 The following metabolism boosting drinks are not only delicious, some of the ingredients used have been know to naturally boost your metabolism and help you feel great.
Check out our Fruit Infused Water Bottle and Pitcher reviews for information on the best flavored water infusers.
Find more recipes for fruit infused waters and find a few that you really enjoy. No matter which recipe is your favorite, the most important thing is that you drink more water. Have a pitcher of fruit infused water in your refrigerator at all times.
In addition to drinking more metabolism boosting drinks, exercising and building muscle is another proven way to naturally raise your metabolism. For more tips on weight loss and recipes, check out my healthy eating blog Lose Weight by Eating and find out how I lost 150 pounds in one year.
These recipes are part of the metabolism boosting drinks chapter of my cookbook: Fruit Infusion. It's full of delicious and healthy infused water recipes which will help you lose weight and feel great.