Refreshing Detox Lime Cucumber Mint Water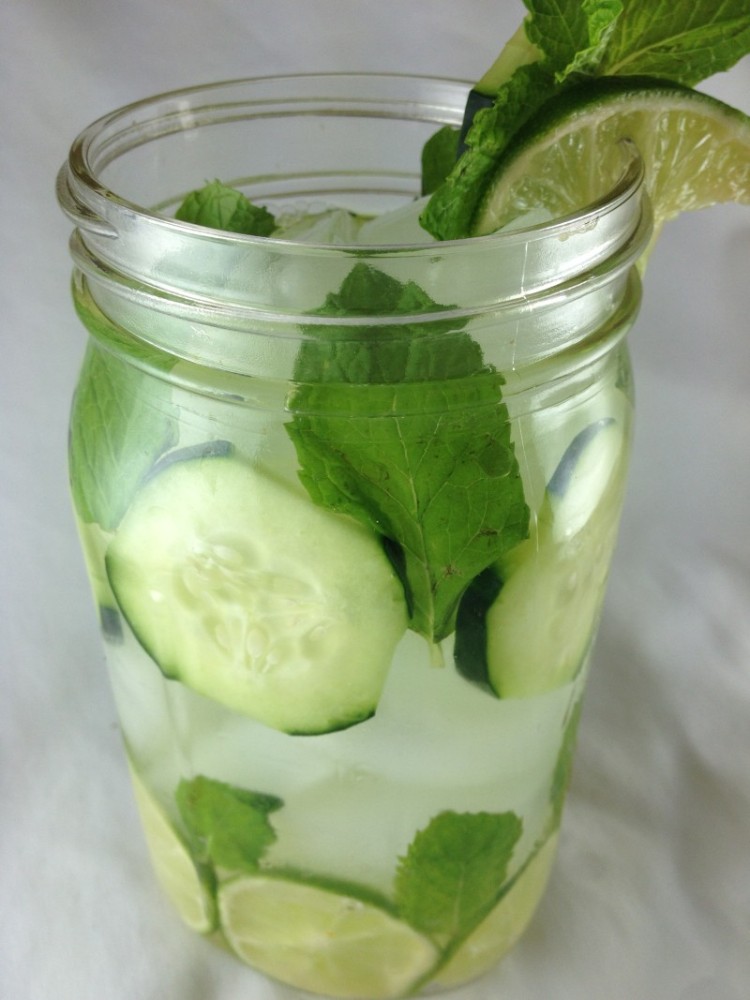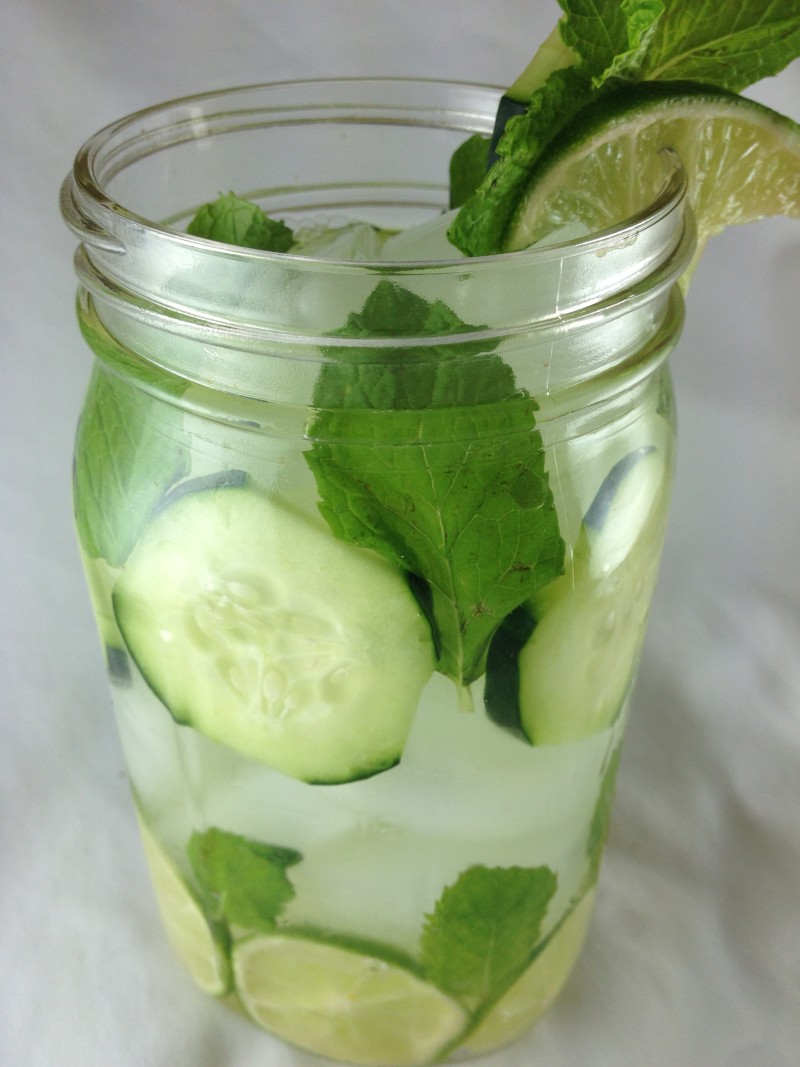 This Detox Lime Cucumber Mint Water is the perfect cool down drink on a hot day. The cucumber and mint act as an anti-inflammatory helping you reduce bloat and the lime gives you a burst of Vitamin C.
It's a great drink to serve at a BBQ or even a bridal or baby shower for a chic water all your guests will love. I love serving Detox Lime Cucumber Mint Water in a wine glass with a couple frozen cucumber slices, sometimes I put the cucumbers in the water and sometimes on my eyes.
Makes 2 Liters

1 lime, thinly sliced
5 inch cucumber, sliced into rings
5 mint leaves
2 cups of ice
Water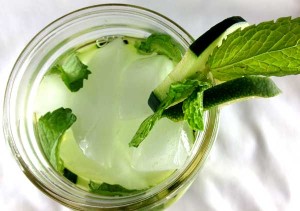 In a large pitcher, add the lime and cucumbers. Over the pitcher squeeze and slightly twist the mint, do not tear apart you only want to gently release the oils, add the mint leaves to the pitcher. Top with ice and water. Let the pitcher sit in the fridge for 1 hour before serving.
When the water is down to 1/4 full in the pitcher, refill with water and place back in the fridge. You can do this several times. Store in the fridge up to 24 hours.
Check out our Fruit Infused Water Bottle and Pitcher reviews for information on the best flavored water infusers.
Find more Metabolism Boosting drinks like Detox Lime Cucumber Mint Water, including Ice Cubes, Teas and Sodas all meant to help you drink more water and lose weight in my cookbook FRUIT INFUSION: A Collection of Day Spa Inspired, Fruit Infused Waters.