Fall Fruit Infused Water with Pears, Cranberries and Clementines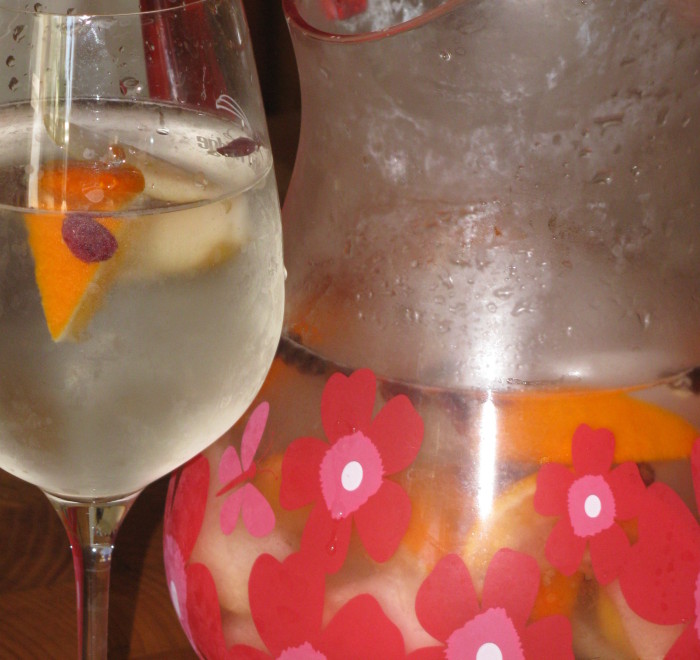 Fall is in the air. Trees are changing, the air is getting cooler, new TV episodes are on, and football is back. In honor of my favorite season, I have created this delicious Fall fruit infused water drink!
This unique recipe is so delicious and refreshing. It has a bite from the allspice berries which is then mellowed by the sweetness of the pears and clementines. It's not your typical "pumpkin-spice-flavored" Fall drink.YUM! I love this drink!
Questions about Clementines? They are just like tangerines and also called Cuties but you could easily replace by a juicy orange or blood orange for extra color.
Makes 1 pitcher, refill 3-5 times until flavor dissipates.
1 Pear thinly sliced
1 Clementine Orange cut into 8ths
1 tbsp. Dried Cranberries
1 tsp. All Spice Berries (look like pepper corns)
Top w/ 1.5 cups ice and then fill up with water and let sit 3 hours in fridge before drinking. The key here is to slice your fruit as thinly as you can so that you get the most flavor. If you want sweeter add an apple and another orange.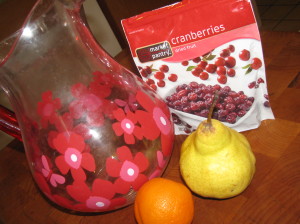 This will last in the fridge for 24-48 hours.
Check out more healthy drinks, ice cubes, teas and sodas all meant to help you drink more water and lose weight in my cookbook FRUIT INFUSION: A Collection of Day Spa Inspired, Fruit Infused Waters.